Recap and Outlook 2018
In the last 24 h global krypto markets dropped by 50% from ist highs. Our Portfolio is affected as well. We lost 35%.
We are not selling the Panic now. As this Portfolio is desinged for the Long run, we stay invested in the top Krypto currencies.
Reason for heay market reaction:
China potential stop of kryto currency exchanges and mining
South Korea – potential stop of kryto currency exchanges and mining
Gobal Banks will stop Transfers to kryto exchanges
CCC Portfolio Top Movers are: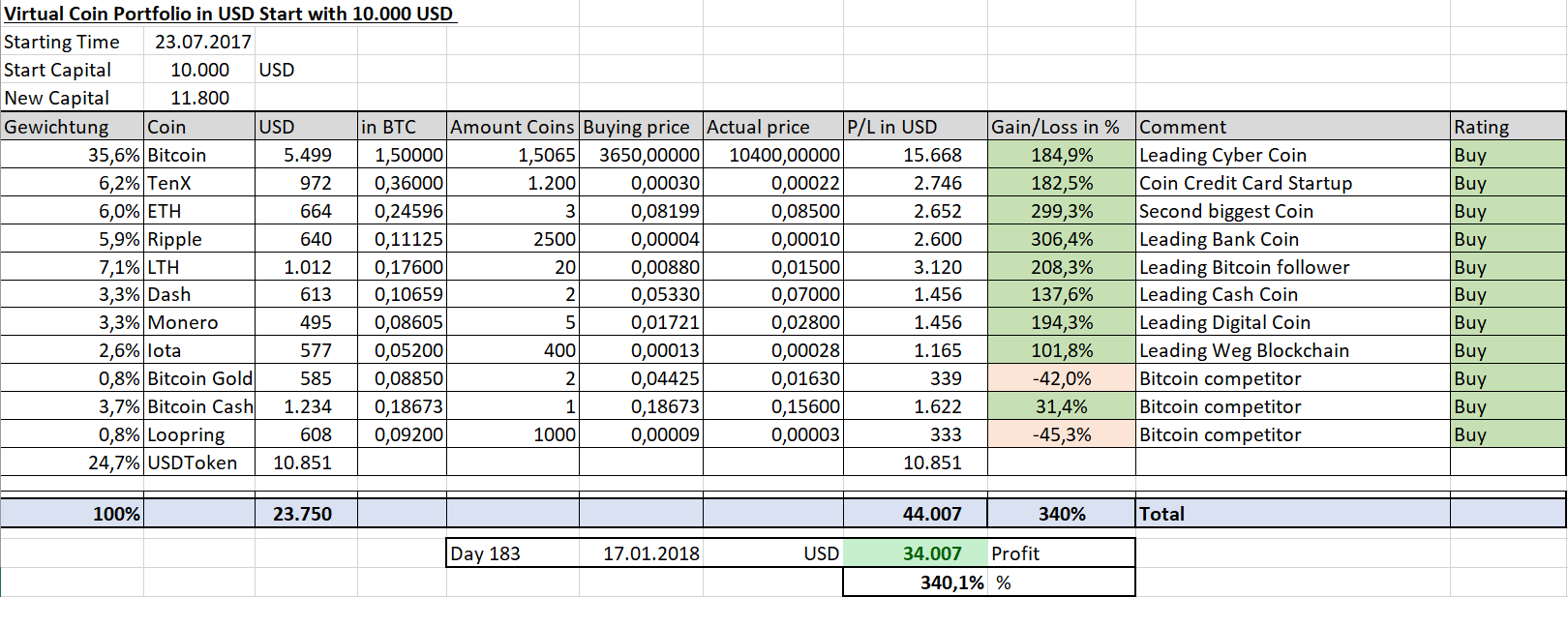 Transactions and rating adujstments:
We do not change Ratings, we watch the markets
Outlook:
We closely Monitor market reactions. Panic selling is not an Option.
We expect further heavy volatility, and short Panic Peaks.
We expect a new uptrend, if this trend is strong we see a new bull run, if not
markets will go down way more.
IF YOU LIKE YOUR SERVICE please donate a small amout to our community Project!
BTC Wallet: 17SdaYWGspv4YoHjVF3aixzwK5M8nVakxv
LTC Wallet: LShbBdsFviBrw1zfmAtq4g1fxJAeF2T93z
We wish you nice Profits.
Your Cyber Coin Team
follow us at www.cybercoinconsulting.com , Newsletter with more details on coin trading
English – Disclaimer : Never invest more than what you can afford to lose. This post is my personal opinion, do your own research before making any investment decisions. If you make any trades after reading this post, it is completely in your responsibility. I am not responsible for any of your losses. By reading this post you acknowledge and accept that.